We all heard about the beauty of Budapest and how popular it is for a city break. It is also a popular destination for stag and hen dos. It is not only cheap to travel to, but it has delicious food and world-known wine – Tokaji.
However, I believe loads of people do not know there is a place beyond that, called Lake Balaton. Balaton is a favoured holiday destination not only for tourists but for locals too. It is clean, organized, and the biggest lake in Central Europe. You can have a 200km bike ride around it, sail, visit the party town called Siófok, the Balaton Sound or take part in Balatonfüred's Wine days that go on for a month from August 06nd – August 29th. You can Also Visit Tihany and hear about its history, shout out from the Echo mountain, and try the most delicious Hungarian food. If you are looking for your next summer holiday destination for do not look any further. Let me show you!
Stepping into WONDERLAND!
 Balatonfüred

This quiet place has lots to offer other than just a peaceful and relaxing holiday. The restaurant by the 'beach' has big choices of wines and traditional Hungarian meals. But you can also find lots of other variety of meals. During the summer the lake is around 23 degrees high and suitable to swim, sail or do other watersports – even jet ski. You can go on a boat trip by the pirate boat or to the beautiful, historical Tihany , water cycle or sit on the little white Liliput train .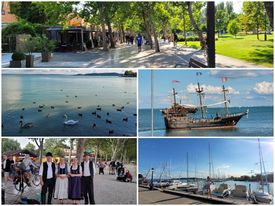 The wine days also take place here in August the 6th to the 29th, where you can taste huge variety of wines and have some food by the lake and try chimney cake and watch our traditional dace performance (picture 4) Hungarian Csardas – folk dance. The women  are dressed in traditional wide skirts, which form a distinctive shape when they whirl. Watch my video to see the dance 🙂
Tihany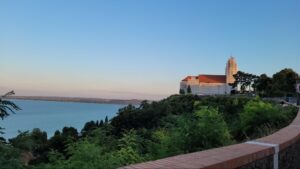 Tihany is a historical village in the northern shore of Balaton. It is famous for the echo, existing since the 18th century. The Abbey that you see on the picture is a Benedictine monastery established in Tihany the Kingdom of Hungary in 1055. Its patrons are the Virgin Mary and Saint  Aignan of Orleans.
Just few hunder meter walk from the Abbey, is a restaurant called Cafe and Restaurant Echo. Seriously the sight from there is breath taking the tea and the food is delicious.  Tihany is only 20 minutes boat ride from Balatonfured and it's an experience so I recommend for everyone do go there by boat.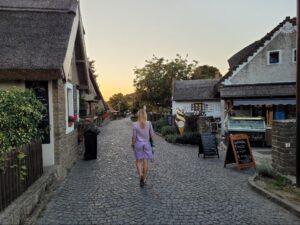 When you are walking around the Abbey you will find yourself in a 'Village', that looks like you travelled back in time. They sell delicious ice cream, handmade different flavoured and shaped marzipan, handcrafted beer and you can buy Souvenirs for yourself or your loved ones.  
 Siófok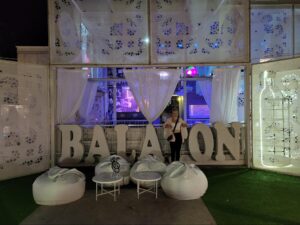 No surprise of the picture, it was taken on Petofi Setany front of a popular night club. This was taken in September, so the season was over the not many people were there anymore. But no worries, you can still shop, dance, karaoke, drink and eat as much as you like. Also you can sit on the big Balaton Wheel and see the Lake from a different angle. Siofok is in the other side of the Lake Balaton than Tihany and Fured. Around 1 hour drive and 1 hour boat ride away from Balatonfured.  Variety is good righ? 🙂
TREAT YOUR TASTE BUDS!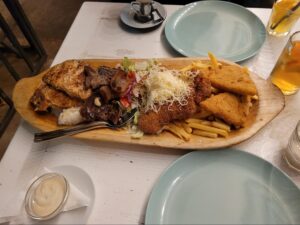 This is just one of the meals we had at Renegade Hotel and Restaurant for only 18 pounds.  This is a selection of Gipsy Pork roast, Cordon Bleu, Grilled Chicken Breasts, Breaded Trapista Cheese with sweet cabbage, rice and chips. It definitely was enough for the two of us.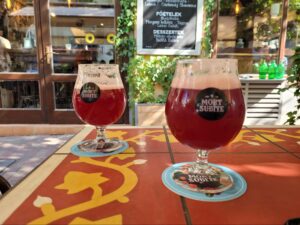 Sour Cherry Beer – While you are in Hungary this and Hungarian Palinka is a must have! This brand of cherry beer specifically was the best one we have tried all around Hungary – Mort Subite from drought.  If you are in Siofok you can be sure you won't be lack on the selection of palinka and other alcoholic beverages.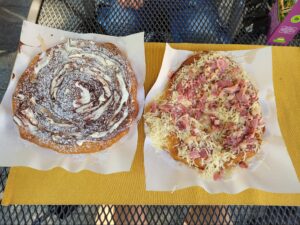 Langos – is a typical Hungarian street food. Today it is a deep fried flatbread. You can have it first filled than fried, which will melt the cheese inside. Great thing about this food that you can have it sweet or with any topping or filling you want!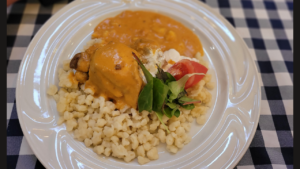 Chicken Paprikash with home made dumplings – yummy, I absolutely love this food. This can be made with breast or chicken parts.The sauce is with paprika spice and sour cream.  About the dumpling it takes a little time to make them. You just mix the flour, water, salt and eggs. For full recipes click HERE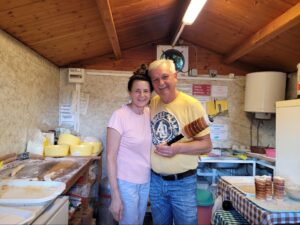 Last but not least the world famous CHIMNEY CAKE – They make the best Kürtőskalács (HUN) in the whole Balaton. No  surprise is a long queue for it, but it 100% worth the wait. They make it fresh and tasty. What is chimney cake? It is made from sweet, yeast dough of which a strip is wrapped around a cone–shaped baking tool, and rolled in granulated sugar. They spread melted butter around it, and roll it in granulated sugar which will melt during baking and makes it caramelised and crispy on the outside while it stays soft on the inside.  The surface is then golden-brown colored. Once it's baked you can choose your topping: walnut, coconut, cocoa powder, vanilla, or cinnamon. Vanilla -cinnamon is my favorite! It costs only £2.50 . :)))))
Look for Bodor Gusztáv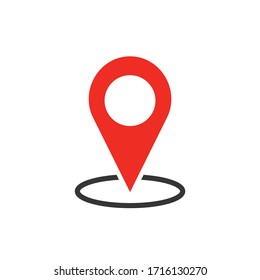 Tagore sétány 38230 Balatonfüred
I hope your long weekend or holiday in Hungary will be full of joy. For more info send me an e-mail, I am happy to help! 🙂
Love, 
Alexandra